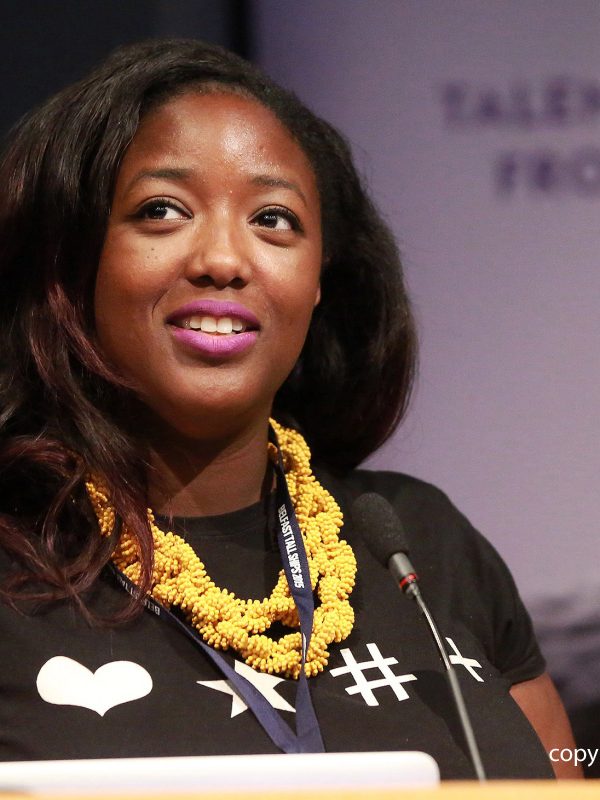 "I passed GCSEs in Maths and ICT aged 10 and was the youngest girl ever to pass an A level in computing and then graduated with a Masters in Mathematics and Computer Science from Oxford, aged 20"
"I was recognised as "Young IT Professional of the Year" for my pioneering work at a multi-national on enterprise collaboration"
"I have inspired 17,000 girls and even more women to consider themselves in Science, Technology, Engineering and Maths roles"
Early Life
Anne-Marie grew up in East London and loved her childhood.  She was able to explore things she was interested in and feels that growing up where she did she learned to take what you get, enjoy it, and live on very little.  She had a secure and supportive family unit.   She is the eldest of five; four girls, and then a boy came as a twin at the end.  In her house there was nothing that the boys didn't and that the girls did, because for a lot of her childhood there weren't any boys around to have that division of labour.
Education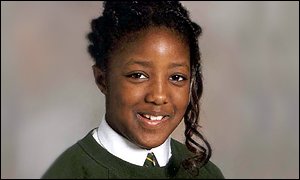 Anne-Marie went to St Saviour's primary in Walthamstow, which is a Church of England school.  She remembers always enjoying herself, and always having this sense from early on that she was smart.  She feels that two of the biggest pivotal points in her childhood were firstly being four years old, and playing on her dad's computer.  She typed the story of Little Red Riding Hood, in Word and preferring the colour purple to red, changed it from Little Red Riding Hood to Little Purple Riding Hood.  Then having saved it on the computer, going to bed and waking up the next day with her story still being on the computer.  The other defining moment was, the two GCSEs she did in maths and in ICT age ten.
Anne-Marie was also very good at languages she thinks because she's so logical and finds things like conjugation of verbs for example also very logical.  She almost applied to do French at university but decided against it because she has always hated reading and writing, in English.  Anne-Marie still hates reading and writing and sometimes writes in articles that she can't read or write.  She can do them but finds reading incredibly boring.  And because she's logical, and has a certain way that she organises things in her head, she gets frustrated if she must read someone else's thoughts in their order.
Despite being younger than everyone else on her course at Oxford Anne-Marie thinks that because she had got in it the same time as them, there was no kind of inferiority terms of the work; the only challenge really was socially. There was one point at which she would have gone three years in advance but if she was too young her whole family would have had to move, which wasn't fair.
Early Career
At university not only was Anne-Marie the youngest, but she was a woman in an overwhelmingly male world.  Although she says that at the time she didn't register herself being a woman as something unusual.
When she started work, she found she was the only girl in the team, but wasn't the only one on her floor and didn't feel like the only one.  She was working at Deutsche Bank, in the technology department, and was an enterprise and collaboration strategist.  Deutsche had its own social media platform internally, and she was one of a team of five that looked after and developed it for 100,000 people.
It wasn't until she went to the Grace Hopper Celebration in the States, as one of three and a half thousand women there that she realised there were lots of women in computing.  The Grace Hopper Celebration is sponsored by Deutsche and in 2012 an opportunity came up for someone to speak about that on a panel with Facebook and kind of odd people, when it was in its infancy.  The keynote was a lady called Nora Denzel who was saying that the number of women in tech has been in freefall in the last 30 years.  Initially Anne-Marie thought this was an American problem until she came back to the UK and saw, that the Institute of Physics had just put up their 'No Girl Left Behind' report and that we had the same thing here.  She hadn't realised that being a woman in technology was also a minority thing and a shrinking minority at that.
Stemettes
In February 2013 Anne-Marie started Stemettes as a completely different way of encouraging girls into STEM subjects as she could see a gap in the offering.  The aim was to remove the focus from the tech itself, and put it on food, and fun, and just enjoying being with people and see if that would work, if it would change things. The project caught fire, more than she could have ever hoped, wished or expected.  Having started in February, by November she was in meetings at Number 10 with people like Michael Gove, David Willetts and Belinda Parmar discussing a problem she had discovered by accident a year earlier.  At this point she did try and take a step back as she was still working, and it had taken over her life but that was never really an option.  Offers of sponsorships and of partnership started coming in.  They got some bigger funding and then it became a fully-blown social enterprise with a member of staff, and proper structures.  Anne-Marie stayed part-time until the time came that she could no longer juggle both her job at Deutsche and the Stemettes.
The first Stemettes to come on the programme came from local schools and they had more volunteers than girls at the first event.  At the last count they had worked with 17,200 girls.
Nowadays, although they don't end up necessarily turning girls away, they do have waiting lists.  They would also like to be able to do more in remoter parts of the country as well as Wales and Ireland.
Outbox Incubator
Anne-Marie was in Brussels at the Innovation Convention in 2014, and saw a couple of girls on the stage, and, one of them, Ciara Judge, was on stage with her group, having won the Google global science prize.  They're girls from Ireland and, they were up on stage as part of a Generation Z panel they had.  All of them were under eighteen, four girls, three boys and the stark difference between the opportunities that they had all had, and what they had all done, was like night and day.  People were giving opportunities to the boys and she wanted to know where are the people that are doing that for the girls?
They asked these young girls what can adults do to help you and she remembers Ciara saying 'Don't just pat me on the back for thinking outside the box.  Help me and support me to live outside of that box.'  So that's what they did.  They partnered up with Salesforce and put together an Incubator programme where you get people to live together, or be in close quarters for an extended period.  You teach them about business, teach them about product development, and then expose them to investors.  They then ran it that summer holiday for six weeks in a massive house in Tulse Hill in south London.
During the day they'd have the sessions.  But, as it was a tech residential, in the downtime they were just as likely to be chilling out as they were to be teaching each other how to code, or helping build a prototype.  Now in 2017 after two years, they're still building on those relationships, the legacy lives on, in that network.
They would love to do it again given the right nature of support.  It cost a lot of money, but it also cost a lot of energy.  So, now, they're looking at how to do it in a way that scales physically or scales impact-wise.
Inspirational Women in IT
Anne-Marie is often cited in lists of the most inspirational women in IT.  This carries a certain level of responsibility with it which she is always aware of.  She holds herself to a certain standard where she does things responsibly.  She doesn't take advantage of anybody and is quite protective of all the girls that they work with, and what they're doing.
She feels that if you've got the power, it's your responsibility to use it, and see what more you can do, how you can move things in a way that means, things change for people.  Anne-Marie remembers being about ten, having passed her GCSE and thinking, "I love ICT, I love technology, I love the Web".  She saw Tim Berners-Lee, who created the Web and now one can only imagine how many people are employed because of the impact that had on the world.  She would love to use her joy from technology to have that kind of impact.
Mentors
Anne-Marie thinks mentorship is fantastic and has had many during her life.  She thinks it's always good to be able to ask people for advice, talk things through before you're doing them and have sounding boards.  But even more so, in terms of building a career, getting ahead, and kind of making movements, you need sponsors, you need people who, you don't ask them to do things for you, but they see enough of what you're doing, and they act on your behalf when you're not in the room.
Mission Maths
Anne-Marie feels there is a need to normalise maths and the enjoyment of maths in the same way that reading and writing are.  If she says, "I don't like reading, I don't like writing", then she has to add caveats, "I can read, and I can write".  But if she said, "I don't like maths", there would be no caveat.  People are more likely to be surprised that you do like maths that it's somehow acceptable to just not be good at it.  She wants to give people permission to enjoy it, and to do maths, and not be afraid.
She would like maths to be less elitist and become more accessible in the same way as something like poetry.  You want everyone to enjoy poetry; why can't she have everyone enjoy maths?
Interview Data
Interviewed by: Keri Mansfield on the 13th November 2017 at Stemettes HQ, London
Transcribed by: Susan Hutton
Abstracted by: Helen Carter
Register or login now to view a full transcript and access other associated audio and video files