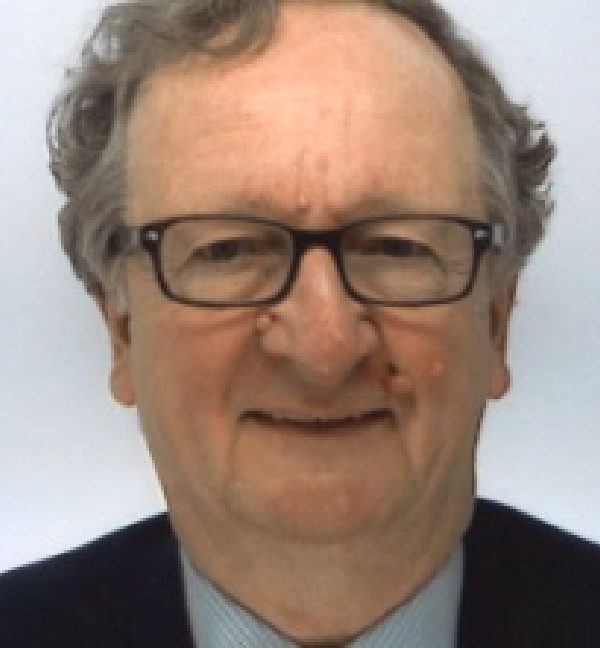 Post 40 years' experience in electronics and telecommunications, holding senior executive positions with Cellnet, O2 and Telefonica Mike joined the Department for International Trade as the department's first chief scientific adviser in December 2017.
Mike is a former Chairman of the Global GSM Association, the UK Mobile Data Association, and president of the Institution of Engineering and Technology.
Mike was awarded a CBE in the 2012 Birthday Honours List for his services to the mobile industry
Mike is currently a visiting professor at the universities of Surrey, Coventry, Leeds and Lancaster, where in recent years he has led the development on collaborations in areas such as smart cities, digital healthcare, cybersecurity and driverless vehicles.
Early Life & Education
Mike Short was born in Woking in the mid 1950s.  His father had a senior role in IBM so the family moved frequently which meant that Mike attended four different primary schools and two secondary schools, one in France for two years while his father worked in Paris and the other, Vyners Grammar in Uxbridge, where he sat O and A levels.  Despite a full suite of French qualifications the disruption to his studies took its toll and his O level results were not deemed good enough to allow him to pursue his favourite subjects, Physics and double Maths to A level.  So he opted for Pure and Applied Maths, Economics and Geography and two years later, barely 18, he was on his way to Lanchester Polytechnic (now Coventry University)  to read economics and maths.  In retrospect he wonders whether he should have taken a year out to improve his science grades.
During sixth form Mike got interested in electronics running the lighting for the local youth theatre, an interest that he pursued at college, directing a play and organising student festivals and events.  He was elected Treasurer of the Students' Union in his second year and a student Board governor in this third year.
Early Career
After graduating and just before his 21st birthday, Mike joined Burroughs Business Machines, an IT company, where he was responsible for buying raw materials and plant for their factories (one in Gloucester and later another in Cardiff).  The company produced computer stationery – a booming sector.  After about a year he joined Philips Industries as a graduate trainee,  completed procurement qualifications (CIPS) and their formal training programme near Manchester followed by a year in Philips' head office.  His was soon assigned as factory buyer for Philips Traffic Systems, who made signals and transport electronics, and is proud that after four years he was managing procurement, production and installation for the division.   Mike left Philips after having helped to merge this part of the business with another Philips subsidiary, and got a job with AGI, a payphone and defence electronics  manufacturer that became part of Landis and Gyr.
AGI wanted Mike to help them develop electronic payphones that were more suitable for the emerging, liberalised telecoms market than their press-button predecessors.  AGI sent him to the US to look at telecoms businesses there and in 1982 he witnessed some of the first mobile phone trials.  He soon realised that mobile phones had a longer term future, and this realisation influenced his career direction.
Mike was promoted very rapidly to senior positions, managing large teams.  He observes that his education was critical – his jobs did not require electronics or computing degrees but they did need a confident approach to technology and an understanding of how it could apply in a business context.   He also cites the theatre and sport, which gave him invaluable insight into forming effective teams.   At the age of 27 he was managing 45 people at Philips and at AGI he ran a factory of 200.  He is proud that during that time he saw the potential of mobile phones and how they would impact the payphone world that he then worked in:  he is a strategic thinker.
After two years at AGI, in 1982-3, Mike was offered a job at BT who wanted someone who could combine design, production and cost control.  He joined BT Central Procurement in London and started purchasing telephone exchanges but rapidly moved to buying cable TV products and assembling some of the very first cable TV systems.
Mike then moved to BT's R&D laboratories at Martlesham where he placed contracts with universities and R&D organisations and was involved in an early opto-electronics joint venture.
Mobile: Cellnet, O2 and Telefonica Group
Mobile phones were first launched in 1985 and by 1987 Mike was purchasing early mobile infrastructure for BT, who owned 60% of Cellnet (Securicor owned the rest).  He moved full time to Cellnet as a Director in 1989.  At the same time he was headhunted to launch GSM, so was deeply involved in moving the mobile network from analogue to digital.  GSM was launched in 1993.  The move had to be carefully timed because significant investment had been made in the analogue network, so handset cost, coverage and network depreciation all had to be taken into account.  There was also competition, not just from existing player Vodafone but emerging from new entrants like Mercury One2one, Unitel and Orange.
Between 1986 and 1992 the UK market was the second largest in the world, characterised by good distribution channels but most of all by fierce competition which drove innovation and performance.  Other European countries tended to have network monopolies in mobile.   Mike signed the first 40 international roaming deals for Cellnet as cross border connectivity grew.
In 1991 Mike was nominated as Cellnet representative on GSM Association, working cooperatively on operational standards, and later became Deputy Chairman and in 1995, Chairman, followed by 7 years on its Board .  He chaired the first Mobile World Congress in Cannes in February 1996 , where it stayed for 10 years , and launched the annual GSM Awards that year . He looks back at the astonishing growth in digital mobile, from nothing to almost 10 billion customers in twenty years.
In 1998 Mike brought the UK operators together to develop workable texting services: he ensured that texts could be sent between as well as within networks and led teaching and awareness campaigns, including "teach your mum to text".   He was also involved in the first trials of mobile INTERNET and MOBILE TV:  He sees it as a natural progression towards increasingly visual media, starting with text, then mobile email and then video.  The larger screens on handsets like Blackberry made this feasible , and Cellnet introduced those into Europe and were first in the world to launch GPRS and later first in the UK to buy and resell iPhones.  The joint industry MOBILE TV trials they conducted at Oxford in 1996 still inform consumer preferences relating to mobile video.
In 1999 BT bought out Securicor and took full control of Cellnet before which Mike also helped the company bid for overseas licences between 1991 and 1997 .  A few years later BT and Cellnet de-merged and O2 with its European mobile network businesses was formed as a separate FTSE 100 listed company.   Mike stayed with O2 and set up a Brussels office to deal with the growing array of regulatory and policy issues, launched 2G and 3G in the UK, and remained the main technical lead on strategy and standards.    After four or five years Telefonica acquired O2 for £18 Billion, in a move to build scale across Europe , acquire skills and increase access to key markets like the UK and Germany.  Telefonica sensibly left existing directors in place and it was a relatively happy acquisition.  Mike's role became more focused on European developments and the delivery of 4G.   Although offered jobs further afield he always turned them down, preferring to stay with his family in the UK.
Around 2010 , Mike helped set up Telefonica WAYRA in London , to improve access to start up talent where Telefonica provided work space, support, funding, mentoring and even being a customer, to stimulate innovation.  Some of those start ups have been very successful and Telefonica WAYRA is held up as one of the best accelerators in the UK, if not the best.
After Telefonica
In 2017 Mike was considering stepping down when he was approached later in the year by the Department for International Trade who asked him to be a Chief Scientific Adviser, a role that he really enjoys because it brings together his technical and business skills and allows him to apply them in a practical context that helps the UK to play to its strengths.
Professional Bodies
In addition to his work with GSMA, Mike has been involved in the Mobile Data Association for many years and was Chairman from 1998 to 2008.  Among other achievements this group delivered cross network texting in 1999, short codes in 2000 and charity texts by 2002 under his leadership.
Mike has been a long term fellow of the IET and as elected President in 2011. He speaks highly of professional bodies and associations: IET gives him access to engineers who will in many cases be the customers of mobile services as intelligent transport, smart grid and connected homes materialise.  His presidency coincided with the London Olympics which provided welcome opportunities for hosting visitors and explaining what they had done.  He is also a longstanding fellow of the BCS and values its educational remit, the networking opportunities and the opportunities for professional registration.  He is also a fellow of the  ITP, the Royal Academy of Engineering and the Royal Geographical Society and is similarly supportive of these bodies.
He was also awarded a CBE for services to the Mobile industry in 2012 after 25 years in Mobile.
Engagement with Academia
Mike holds visiting professorships at a number of universities: Surrey, Lancaster, Leeds, Coventry and Salford.  At Surrey he has been visiting professor for over 11 years where his involvement is focused on telecommunications and networks.   At Lancaster he is more engaged in computer science and at Leeds there is a long association with employment at their engineering centre. At Coventry, where he had studied, he made a transition from a position on the Board and at Salford he worked with them on media and content.  He is also involved at Bristol and King's Collect London but not as visiting professor.
Mike is also a co-founder of the 5G innovation centre at Surrey and has driven engagement with the local enterprise partnership, Enterprise M3 where he has held a position on the board for six years.  Their work to help SMEs get to grips with 5G has led to wider 5G trials across the UK largely funded by DCMS.
In general he thinks that universities provide a good baseline for students starting work although he strongly believes that technology evolves so fast that everyone must be prepared for continuous learning.
Reflections
Mike has no regrets – he has enjoyed an excellent career and has never stopped learning.  He was awarded the CBE in June 2010 in recognition of his charity work – he launched charity text in the UK which raises around £150M a year, bringing together the operators, ensuring there was a simple charity code, no operator charges and no VAT.
Mike is positive about the development of smart grid, where O2 won the largest contract. He is confident that in time it will deliver benefits, along with other developments like connected cars, and is the right direction of travel.  In the meantime teething problems are inevitable, caused by things like changes in objectives, scope creep, and new technologies.
Mike was also involved in preparations for the Olympics and looks back on this achievement with pride: operators shared responsibility rather than one taking on the lead sponsorship role, and this allowed a genuinely collaborative approach.  An excellent team delivered the mobile capacity needed and the outcomes have since been applied with very positive effects at other sporting events and venues.
Mike is pragmatic about Brexit: collaboration needs to be maintained with European trading partners, defence collaboration through NATO will continue and there may be scope to increase trading opportunities with commonwealth countries.  The UK needs to be clear who it wants to partner with and why, but he is positive about progress and notes that inward investment is higher than it has been for several years.  However he looks forward to the point when negotiations are complete and there is greater stability.
Mike is positive about the future and sees exciting potential for digital technology to drive change across all sectors, impacting areas like healthcare and preventative medicine using genomics and measurement,  tackling congestion and pollution, improving energy management and biometrics. Blockchain and distributed ledger will help to confirm the provenance of information and the integrity of transactions, to fast track the cross-border movement of goods and payments while improving security, chain of custody and transparency. Digital technologies can revolutionise sectors like insurance and the way services are costed and delivered.
When asked to highlight his most significant achievement, Mike considers that that he takes most pride in having been instrumental in developing and delivering new things that customers really value.
Advice
Mike's advice to young people thinking of a career in the sector is that they must accept that there are no longer jobs for life and that they must learn continuously and keep up to date.  There are huge opportunities but the digital industry is less about ICT and computing and more about services: digital services underpin every economic sector. These opportunities will change all the time because technology develops so quickly, and markets that are relatively undeveloped can suddenly emerge as leaders, so keeping up to date and being adaptable are critical.
Interview Data
Interviewed by: Jonathan Sinfield on the 17th August 2018 at the Department for International Trade
Transcribed by: Susan Nicholls
Abstracted by: Emma Fryer
Register or login now to view a full transcript and access other associated audio and video files