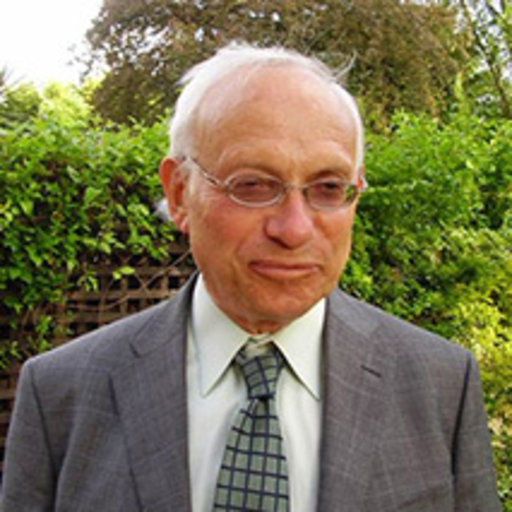 Peter Kirstein is a British computer scientist. He is often recognised as the father of the European Internet.
Professor of Computer Communications Systems at UCL in London, he was appointed Commander of the British Empire in 2003.
He is a Fellow of the Royal Academy of Engineering, a distinguished Fellow of the British Computer Society, a Fellow of the Institution of Engineering and Technology, a Fellow of the Institute of Physics.
In 2003 he was awarded the Postel Award by the Internet Society, and in 2006 he was given the Lifetime Achievement Award of the Royal Academy of Engineering.
Early Life
Peter Kirstein was born in 1933 in Berlin, Germany, where he lived for the first three and a half years with his parents who were both dentists. His family were Jewish, and despite the fact that his father considered himself a patriotic German having served in the First World War and having been awarded the Iron Cross, they realised they needed to leave Germany which was under Nazi rule. They moved to Britain in 1937, a move made easier when Peter's mother discovered in 1935 that she had been born in Britain and had British citizenship.
Education
Peter's education, like so many youngsters during the second world war, was interrupted repeatedly by evacuations. He says: "I was evacuated three times, and each of the times I was of course at some sort of school.  I don't remember if I learnt anything particularly academically in those times, but by the time we came back to London from the second evacuation, at the end of 1941, I then went to Highgate School." He stayed at Highgate until the end of his school career.
He deferred his National Service and applied for his scholarship to Cambridge to study mathematics and was successful. He then had a six-month wait until he started his degree, so he went to UCLA, University of California in Los Angeles, for six months, while staying with relatives who were Jungian analysts. Through one of their patients, Peter ended up working for four months with the US Army Engineers, a job he returned to during his first summer holiday at Cambridge.
At Cambridge, Peter did mathematics for two years and was then faced with various options for his third year; he explains: "At that stage, I was entitled to a degree, but I had to stay for a third year.  I considered going into the Computer Laboratory, doing Part III Mathematics, or going to Electrical Engineering Part II.  Luckily, I decided on the third one. I felt that the Computer Laboratory was going to be rather narrow.  Little did I know what computers were going to do."
In his decision making, Peter met and talked with Maurice Wilkes and saw his first computer, the EDSAC which was built in the Cambridge laboratory. He adds: "The EDSAC did have a respectable few thousand words of storage.  When I went to Stanford in 1954, there my first computer was very big.  It had nineteen words of store.  The IBM 605."
Having opted to study electrical engineering in his final year, Peter was lectured by the visiting head of electrical engineering from Stanford who was on sabbatical at Cambridge. He offered Peter a fellowship in electrical engineering at Stanford which Peter started in 1954 and where he stayed until the end of his PhD. His dissertation was entitled: 'A Solution to the Equations of Space-Charge Flow by the Method of the Separation of Variables', Peter explains: "It was taking some fairly complex Maxwell's equations with space charge and finding an exact solution for them, from which one could build electron guns. For the first few years of my research life I was actually interested in a space charge flow, and eventually wrote a book with some co-authors on that area."
In 1959, having completed his PhD and lectured for a year at Stanford, Peter decided to go in search of 'relaxation' and somewhere he could 'ski seriously'; he went to CERN.
Early Career
In 1959, Peter joined a small accelerator research group at CERN, in Geneva, working on building storage rings for the next stage of accelerators.  Peter says: "It was quite successful, and eventually it became the things which are now the storage rings that are the injections for the current large, HC, Large Hadron Collider.  But at that stage, this was a very small one.  I was responsible for the injection system because of my earlier activities in space charge flow, and there I was responsible for an accelerator we were buying from the US."  This would see Peter travel to Boston for testing.
In 1962, Peter went on one of the first exchanges CERN had with the equivalent accelerator research lab, the Joint Institute for Nuclear Research, in Dubna, Russia, which saw the Soviet Union and satellite countries, such as Czechoslovakia, Hungary, Poland, and China working together.
During his time there, Peter learned Russian, he jokes that the Soviet way of shopping was one of the main drivers: "You either learnt enough Russian to go shopping, and ask for the things, or you starved.  I didn't like the idea of starving, so I learnt Russian. I even wrote some papers and gave some talks in Russian.  So, by the end I was reasonably good."
Following his time at Dubna, Peter returned to CERN where the research project was coming to a close and he had options to join a further project, move the US, or London. However, it was a job at General Electric, in Zurich, which Peter eventually took in 1963.
General Electric
Peter started working for General Electric, in Zurich, in 1963 as a scientific representative. He says: "The main thing they wanted was a PhD in electrical engineering, a knowledge of the US way of life, and the ability to speak French, German and English.  Well there weren't that many people fitting that, and it suited me perfectly."
In the four years that Peter worked for GE, he travelled across Europe and the US he says; "to find anything which was outside solid-state physics or chemistry which might be of interest to General Electric".
With GE having bought a number of computer-related companies including Bull in France and Olivetti in Italy, Peter realised their importance to GE and developed a deep knowledge about them. It started in 1965/66 when he says: "I got to hear about this strange thing called the ARPA project, which was starting an ARPANET project.  I first heard about it when I was visiting UCLA, and they were connecting together some computers back in 1966, and about the same time I went to visit someone just finishing his PhD in graphics called Larry Roberts. At that stage I also met, on the roof of the electrical engineering department of UCLA, somebody who again became very important to me; Vint Cerf.  I also had just about met somebody else when I went to Boston, called Bob Kahn."
As his role continued to grow, he became involved in liaison between Phoenix, Paris, Milan, and Schenectady. He says: "My primary responsibility was to the research centre in Schenectady, but of course, if I had such good relations with the other parts, that was all for the good.  Most of their research people didn't have such good relationships with the operating parts of the company." He spent his time between Zurich, Schenectady, and visiting other parts of General Electric, all over the US.  He describes it as "a nice life".
Institute of Computer Science
In 1965/66, Peter decided to go into academia and was offered positions at Stanford and Berkeley, however, he decided to apply for a senior position in London. He explains; "I decided I wanted to do something with connecting computers to a large computer in Rutherford Laboratory, and do remote graphics. That was using the fact, that from my CERN days I knew the high energy physics community well, and the high energy physics accelerator community had the largest computer in the British academia and I could arrange to attach to it by telephone, which in 1967 was very, very, novel, at least the way it was being done there.  They were starting to have a network of centralised pure IBM machines, but I wanted to do something with a different sort of machine which would do much more than one could do with the standard IBM machines at the time."
Peter was successful in his application and gained a substantial grant for this research and joined the Institute of Computer Science. At the same time, Peter continued to work with GE, having never been replaced. He adds: "I stayed doing things with GE, by now much more in the computers area. I kept travelling, in the US, in, what by now, was my computer communications specialities, and that's where I got to know much more about the whole ARPANET project."
With Britain trying to join the Common Market in the early 1970s, Europe was seen as being more open to innovation than the US and Larry Roberts turned to Peter for assistance with his new project in Norway using a large seismic array which he wanted to connect to the ARPANET, funded by ARPA. With links already in place to the Seismic Data Analysis Centre in Washington, Larry decided that it would be very useful for his project, if those connections came through the ARPANET, and, therefore, he would put the line to Norway into the ARPANET.
Peter explains: "Since at that stage the National Physical Laboratory had a very advanced packet switched project, it was only inside the NPL for other political reasons, that the Post Office wouldn't allow them to do anything different, he proposed that Donald Davies would, they'd interrupt the line.  It was going by satellite to Goonhilly, the only earth station in Europe at the time, by landline to London, and then undersea cable to Oslo.  Larry would interrupt it, go to the NPL, and then bring them on that way; however, he was not permitted by the Government to do it. I was known to have both good US links and was also one of the few working in that sort of area. so, he offered it to me.  I was very happy to do it.  I tried to get support from the British Government to support that part of it, because I needed money.  All he could do was to let me have one of these very important ARPANET computers, but I would have to get the communications going to Norway, and I would have to fund any manpower."
After much toil, Peter succeeded in getting the Post Office to provide a line to Norway at 2.4 kilobits a second, for one year.  He also got £5,000 from Donald Davies which was as much as his budget could afford. The Research Council turned down a grant for £50,000 and Peter struggled to get any support from British industry.   Eventually, Peter managed to get something proposed between a number of different ministries, including the Department of Industry. He explains: "There was a big meeting chaired by the secretary of the Research Council, and it became clear, although I had a lot of backing for it, that it was going to be impossible to have something with four or five ministries involved. I remember him leaning back in his chair and saying, 'Peter, this is not going to fly.  But I am sure you are going to go ahead, and in later years, you will lie back and say, and just laugh at the problems you had.'  He was right."
Peter wrote to the Ministry of Defence where he knew the Chief Scientist, who then sent the chief of guided missiles to talk to Peter. From this Peter won a contract to do computer security protocols and connect to the defence scientific network.
Working alongside a squadron leader in his research group, Peter want to the Royal Radar Establishment, who were going to run the programme.  He says: "First of all they were very surprised to see a real military man in a research group, and secondly, they were very embarrassed by what I was supposed to be doing.  Academia should have nothing to do with computer security in those days.  The defence scientific network was only on paper, so nothing could ever connect in. So for the next few years I kept being asked by the headquarters people, why hadn't I done these things, and my project officer was saying, 'Because we  asked him not to.'  It took time.  But any case, that then solved the problem, and we got started.  After that, it took off very quickly."
Peter organised to provide services to anyone in the academic community who wanted it and who were approved by his governing committee.  He continues: "At that stage, there was a high energy physics network connected to the Rutherford Lab, so that people would go from the universities come into the Rutherford and out through me. I had connected it in so that to the US it looked like a typical US computer on the ARPANET and to the British community it looked like a typical remote terminal connected to their big machine.  That's why I called it the Janus project with two faces. I put security in that from the beginning."
Peter then started the SATNET project, which involved Italy, Germany, Norway, Britain and the US, with computers in the earth station.
University College London
Peter and his research team merged with the statistics department at University College London when it was enlarged to include computer science. After a few years the departments split into separate areas and Peter was offered the role of it was head of the new computer science department where he stayed for the next fifteen years.
Peter retired in the early 1990s, although he continues to work on research projects to this day. He adds: "I stopped being Head of Department in at the end of 1994. The department has flourished really very well, so much so that we were in the first two or three in the country by the latest research assessment, and it's really very gratifying to see how the department has developed, from this very, very, small beginning at the beginning of 1980 to being now somewhere between 90 and 120 academics, depending on how you call some of the part-time academics; it is now a very, very, varied and powerful department."
Father of the Internet in Europe
Together with Vint Cerf, and Bob Kahn, Peter started doing research on the Internet from 1975 onwards. They, along with a representative from Bolt, Beranek & Newman who provided the computers for the ARPANET, plus some of Peter's team, did the first implementations.
However, Peter was ordered to stop working on the Internet, an order he ignored. He explains: "The British did not approve of the ARPANET, because they regarded that as an experiment, and although the academics liked it, and they tolerated it, they certainly didn't regard it as mainstream, and, were perfectly happy to have me connecting in the ARPANET, but they didn't want people working on the Internet side of things.  I was actually ordered to stop working on the Internet protocols. I said I was sorry but my links to both the Ministry of Defence and the US was far too important, whether they funded me or not, was their problem, but I was not going to stop working on it."
As a result, by the time the ARPANET was moving into the Internet, Peter was the only person working on it in the UK, and probably in Europe. He adds: "This is presumably why I became known as the father of the Internet, because in fact, we adopted the Internet protocols in 1982, before the ARPANET did in general, not because I wanted to be a pioneer, but because my poor little PDP-9 computers were running out of power, and the Internet protocols were already working on the PDP-11s which were their successors, and I had lots of them.  By adopting the Internet protocols for my services early, I could go on providing the service even though my computers were giving up the ghost.  As a result, I found experienced all these early problems, before the US people had to do it in earnest."
Projects
Queen Elizabeth II sends her first email 31 March 1976
In 1976, the Royal Radar Establishment invited Queen Elizabeth II to open its new building and it was suggested that she should use the ARPANET to initiate the collaboration with ARPA on this.  Peter was involved in establishing a leased line for the ceremony, arranging the setup of HME2, Her Majesty Elizabeth II, email account and preparing the message.
SATNET, PRNET and ARPANET
As well as running Internet protocols running experimentally as part of the research project, Peter was involved in numerous other projects including SATNET, which used satellites in a multi-destination way and a US project called PRNET, a packet radio net, which Peter describes as mobile radio long before current mobile telephones. He says: "We were actually sending files from the Royal Radar Establishment in Malvern, through me, with the US protocols, then over SATNET to Boston, over the ARPANET to Stanford Research Institute, and then by packet radio to a truck going across the Bay Bridge, and when it started going to the Bay Bridge, the communication failed of course, because of the shielding from the bridge, but when it got to the other end it continued. It sent the whole file without any errors and restarted itself.  This was a really momentous showing how successful the Internet protocols could be, how rugged they could be."
Peter continues: "So, we were running the Internet protocols, and we were running Internet our side.  I can never decide whether I did good service or bad service as a result, because, through doing that, the British never really had to worry about the Internet until about 1987, '88, '89, because, they could go on using the Internet, but as far as they were concerned they were using the OSI protocols, and I did all the work of translating between the OSI and the Internet protocols.  But of course, eventually, particularly with local area networks coming in, it became clear that the only solution was the Internet.  We had, Vint (Cerf) and I already had a paper from about ten years earlier in 1978, where he and I had disagreed about what one does about it.  I talked about adaption from one to another; he was visionary and talked about everybody adopting the Internet protocols.  For the first fifteen years I was right, and then he completely demolished me."
Multimedia Conferencing
Peter also worked on multimedia conferencing over the Internet he says: "I became very interested in that, and had a whole series of projects, partly funded by the British, partly funded by the Europeans, because I was doing multimedia conferencing over the European networks, which were developed, and partly on the US side, where I was doing it with the US, and where I started doing things like demonstrations. I had one major one between three hospitals doing prostate surgery; prostate surgery is on rather delicate parts of the body. I was so appalled with how careless the doctors were of showing both the parts of the body and people's faces, that I decided you couldn't possibly do this sort of thing without security. I then became interested in secure conferencing."
SILK
With the fall of the Berlin Wall in 1989 and the changes in Eastern Europe, Peter joined a panel established by NATO, and chaired by Vint Cerf, to approve funding for projects in science projects in Eastern Europe.
In 2000, this included a project called SILK, proposed and launched by Peter who was then chairman. The project aimed to create a network to connect into each other all the national networks in countries such as Armenia, Azerbaijan, Georgia, Kazakhstan, Uzbekistan, and Kyrgyzstan, among others where their existing network had been funded either by non-government organisations, charities, NATO, or others. The project would put them all into GÉANT, which was the European academic network. Peter persuaded Cisco to donate equipment including a router and a web cache to each of the republics of the Caucasus and Central Asia, and NATO to fund the project.
Internet of Things
Peter became interested in applications. He says: "The whole of the Internet itself has become a very commercial and a very professional activity. I haven't been very interested in staying with any of the standards activity, or any of the really important, very worthwhile, research activities to do with the Internet or even the next generation Internet technology.  On the other hand, I have been interested in applications.  And I also became very interested in IPv6."
Peter got involved with a number of projects firstly promoting IPv6, both in European projects and in Africa. He then became interested in emergency communications. He explains: "Emergency communications is a place where the technology itself being used is often rather dated technology, but it would be particularly good if one could use some of the more modern and in fact, there are significant advantages in using IPv6 for it as well."
Between 2006 and 2012 Peter worked on these projects to improve emergency communications which he describes as: "involving a whole variety of things like ambulances, video cameras, and IPv6. The sort of things which we now regard as being part of the Internet of Things. The latest of those which I was involved with was one to do with buildings, and architecture, and there was something called IoT6."
Peter has also been part of the PETRAS project, which looks at security in the Internet of Things as a separate entity.
Achievements
Peter's proudest achievement is his international work in bringing communities together to work on large scale projects. He explains: "I think it is the general international activity that, I have been able to bring together communities, on quite a large scale.  I was one of them, Vint was another, on the beginning of the committee looking at ERNET, the Indian research network.  That led to some very, very, important later network activities in India, of a major sort.  SILK, it's too early to tell I'm afraid whether that's going to be really successful or not.  Those are countries where the politics are very difficult, politics and economics.  But the fact that so many of the things were able to be international, collaborative, and that they could combine many different types of things and people together, I think that's what I have enjoyed most of it."
Impact of IT on society in the next ten years
Looking to the future, Peter says: "I think from some points of view, it will look much more negative.  From the point of view that it is clear that the purely technological and business ways in which the Internet and applications have been running, will not continue.  You just look and see some of the strong concerns at what's happening in the social media and its relation to terrorism, self-harm, pornography, that, it won't be allowed to continue this way.  That means also that the climate will become much, much more difficult.  It won't be as interesting from a technical point of view to work, because you are going to have to worry very much about the political sides.  On the other hand, that does mean there will be huge scope for much more rounded sort of researchers and research groups. PETRAS is a good example of this, where those concerned with governance including social sciences, psychology and others, who come into the project at the same time, as those concerned with the technical."
He continues: "You need to reach across boundaries in a way which one didn't need to in the previous set of activities and ask what's going to happen. I think, it's the growth of that, that together with the important aspects of large data, and of security, and in both cases it's not just the technical.  As we know, in the security case, an awful lot of it is from people who themselves jeopardise the security of their organisations because of the phishing attacks and others which are looking at the, the weaknesses due to the people side, as well as the technical side.  It's going to be very difficult to deal with that.  And again, not necessarily a pleasant way of dealing with things.  The large data side, again, huge capabilities, both for good and for bad.  And, we aren't used to having to worry about the ethical sides.  One did worry about that to a limited extent with the A-bomb and the H-bomb.  One worried much less about it in things like the Internet, and suddenly one is now having to."
Advice
Peter offers the following advice for anyone looking to enter a career in technology today: "Keep as open a mind as possible, not only on what sort of areas you work in, but of, other areas which will influence your work. Learn from the beginning to read widely.  The capabilities we have now with finding out what's going, and for staying in contact, is so incredible, but you've got to be used to wanting to do it, and too often people don't even try very hard to do it.  If you want to have impact, that's something you must make sure of."
Honours and Awards
Awarded Commander of the British Empire in 2003.
Fellow of the Royal Academy of Engineering.
Distinguished Fellow of the British Computer Society.
Fellow of the Institution of Engineering and Technology.
Fellow of the Institute of Physics.
Awarded the Postel Award by the Internet Society in 2003.
Presented the Lifetime Achievement Award by the Royal Academy of Engineering in 2006.
Inducted into the Internet Hall of Fame as a pioneer by the Internet Society in 2012.
Presented the Marconi Award in 2015.
Presented the Senior Award of the IEEE Computer Communications Society.
Elected to the US Academy of Engineering, and the American Academy of Arts and Science.
Interview Data
Interviewed by: Elisabetta Mori on the 28th March 2019 in London
Transcribed by: Susan Hutton
Abstracted by: Lynda Feeley
Peter Kirstein 1933 - 2020