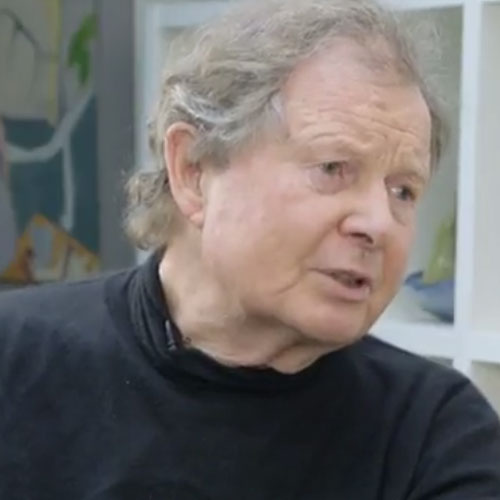 Early Life
Philip was born in Holloway, north London in 1936. His father was a sales engineer for an electrical cable company before and after the Second World War. When his father went off to the war, he moved around the country with his mother who was working as a nurse.  For six years he didn't see his father so he never felt close to him.
Education
Philip went to a private prep boarding school in Malvern as his mother was matron.  After the war they moved to Bedfordshire and Philip went to a public school in Bedford.  His academic strength was in Mathematics.
He went to Clare College, Cambridge to read Mechanical Sciences and Economics with a Mathematics scholarship.
Early Career
Philip worked for Shell for four years after university and was put through a two-year training programme for technicians attached to the sales force.  He worked in Singapore and then Malaysia, alongside the salesmen and advise clients on what products to use.  After leaving Shell, he discovered computers and knew that was his future.
He joined CEIR UK in 1961 (later called Scicon), a company using computers on economic problems, turning down a one-year diploma in computing at Cambridge.  He was hired as a salesman but became a programmer analyst. He used the computer language FORTRAN which was highly scientific.  They were using the IBM 7090 – the biggest available computer in the world. They bought eight hours a day of use of the computer.  Others were selling the computer time, Philip was making mathematical models of the Iranian oilfields, dealing with the physics of the oil, gas and water in the oilfields to maximise the output. Philip became a manager at CEIR and worked there for eight years. When the company was bought by BP, he was ready to move on
Logica
Philip wanted to continue doing the same sort of work he had been doing at Scicon.  He was interested in the scientific side of computer communications, time-sharing, remote computing.  He spoke to his partner at Scicon, Len Taylor, about starting a new company. The pair set about trying to find money to fund their enterprise.  He approached three companies in the United States, and the Los Angeles based, Planning Research Corporation agreed to back the company.  They needed money to fit-out offices and pay staff before the jobs came in and also working capital to fund the work in progress.
Logica offered two things that were different from their competitors.  They pioneered the term, 'turnkey systems' – delivering a complete solution to the problem, providing the hardware as well as the software. They were aiming to use the new 'minicomputers' from Digital Equipment, which were different from the mainframe.  Their other area of expertise was to bring technological forecasting into a software company.
The first office was set up in the bedroom and basement of Philip's house.  He and Len Taylor were joined by fellow Scicon employees, John McNeil, Pat Coen and Steve Feldman.
First jobs
To manage the accounts and planning for a large architectural company.
Design the national vehicle and driving licence system.
1971 design the the control system for the National Grid
1973 The SWIFT network for the banks – still used today, for International bank transfers.
Bank of England
Philip puts Logica's success down to the staff. He says, "We had a staggeringly talented group of people…. The company's success was surely due to that."  They specialised in communications and computing, together, which was a rare area of expertise.  They recruited graduates from other scientific backgrounds as there were few university computing courses at the time. These employees learned on the job, beginning by doing the more junior things on the projects to build up their programming skill. Circuit boards were built in the office.
The office was open-plan which was unusual in 1969. When potential clients came into the office, the staff were working all around them. Philip believes this attracted clients it felt "like a set of people having fun working together".  Logica programmed a system for Unilever where they had a mini computer at the centre with eight screens – one of the first word processing systems in the world.  They sold the same system successfully to others. The National Enterprise board approached them to be the word processing side of an office automation group of companies.  They supplied ICL. Philip says it was the best in the world, but they needed an international market for it.
Subsequently the PC developed to a point where if you took a software package eg Word, it would run on any computer, you no longer need a machine specific to the task.  This killed Logica's word processing operation.
A large number of the staff were given equity right from the start, as well as good market-rate salaries.  The company grew three times as fast as their most optimistic business plan. This was not a problem because of their access to working capital. There was management at all levels of the company which enabled them to manage the growth.
Right from the start they wanted the company to be international.  Even before they were a public company they published annual reports in English, Dutch and French.  Holland was the beginning of the international operation.  They also formed a partnership with Parisian firm, SESA and had a 100% success rate on joint bids. Together they built the European Informatics Network – a multinational  packet switching network which became the Internet and the World Wide Web.  They did some projects in the United States, but were never established properly there because of its strong home market.  They were successful in Australia.
Logica was organised into divisions: Data processing; operational research, market study work; Implementing of communication network systems; Hardware division.  Philip was particularly interested in the remote sharing of computers which became obsolete with the development of the personal computer and is now coming back with cloud computing.
Philip was not keen to float the company but it became inevitable.  The original backers were bought out by a series of institutional investors.  They make their money when there's a market in the shares.  It was a rocky period because the company ran into severe losses due to having to close down the word processing operation.  Once they were through that it enabled Logica to move to another level of expansion where it acquired other companies.  By the time it was eventually sold, there were 40,000 employees world wide.  Only possible for a public company.
Philip believes the company should have been more profitable.  They were not successful in converting world class research and technology into products for the marketplace.
Art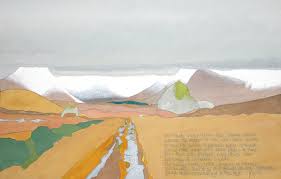 From 1975 – 1976 Philip took a year away from the company to explore becoming a professional artist.  After that he pursued his art at the weekends and during holidays.  He left Logica in 1991 and has been a full-time artist ever since.
Achievements
Philip says they created an innovative technology company working on a wide range of applications in a broad environment. They showed how to build high reliability networks even before telecoms were reliable.
Reflections
Philip comments that the computers and mobile phones that are used today are worse than the creations from the 70s.  Nowadays, managers "are doing their own, operating as if they were typists". They had people who were specialist typists and specialists at punching cards – because those people were better at it.  Now everyone does everything, worse.
Recognition
Philip was awarded a CBE but believes it should have been an honour for the company, rather than him as an individual, and to his wife who supported him.
Advice
Philp's advice to somebody starting out today would be:
Keep your equity
Share the equity amongst the staff
Do something new – don't copy.
Look different as well as being different – have style and panache
Interview Data
Interviewed by: Alan Cane on the 22nd January 2016 at his studio in London
Video by: Boardie
Transcribed by: Susan Hutton
Abstracted by: Annabel Davies
Register or login now to view a full transcript and access other associated audio and video files