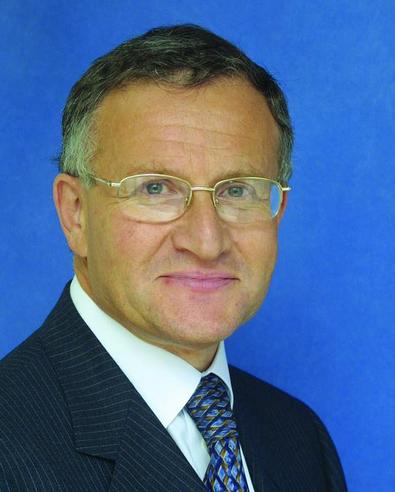 Graduating from Cambridge with a First in mathematics was a perfect start to an accelerated graduate career which brought Peter to the board of ICL.  This was a springboard for Peter to move to the board of GEC and ultimately as the first Chief Executive of Government Commerce where he worked to identify where the government could save £6bn, which he did in 2003 producing the Gershon Review in 2005.
Still very active, Peter is currently Chairman of Tate & Lyle,  and the National Grid.
Early Life
Sir Peter Gershon was born in Balham, Essex in 1947.  When he about eight his parents moved the family to Surrey and from a semi-detached to a detached house, with a bigger garden, so he can only assume that they moved up the property ladder but doesn't know any other reason for the move.
Education
Sir Peter  attended a private prep school in Essex until, he moved to Surrey where he finished his primary education in a state school.  From there he went to a grammar school, studying mathematics and physics at A' Level.   The school ear-marked him as an Oxbridge candidate and on the headmaster's advice, he applied to Churchill College, Cambridge and was awarded a place.  At Churchill, 70 per cent of the students were STEM (science technology, engineering and mathematics), with the remaining 30 per cent studying social sciences and arts.  The majority of the students had come from state schools.  He describes the college as being right-wing.
Early Career
Prior to going up to Cambridge, Sir Peter worked for English Electric Leo Marconi in Staffordshire for six months in 1966.  It was there he met computers for the first time.  The KDF9 was a "wonderful machine" and required skills that are now obsolete including splicing paper tape and reading punch cards.  Punch tape or cards were the input and the output was reams of computer printout on green and white striped paper with sprockets.  There was no data communication and programming was done in assembly languages  Memory was scarce and storage was primarily magnetic tape with a little bit of disk drive.  Peter thought it was great.
Sir Peter worked for IBM for two summers vacations in the research labs in Hursley.  This led to him receiving a scholarship from the company for his last year at university.  When Peter graduated he was keen to work in sales and marketing, but IBM wanted him in research so instead he joined ICL in 1969 as a graduate trainee.
ICL
After thirteen weeks training in Berkshire, Sir Peter was sent to a small branch office in Sheffield which looked after the nationalised steel and coal industry.  His job title was systems engineer which he describes as "a posh term for a salesman's bag carrier".  His clients were using ICL 1900s and Sir Peter was working on systems engineering and project management – Real Time systems.  He describes it as a tough environment.
By the autumn of 1976, Sir Peter was regional support manager for the steel and coal region covering everywhere in the UK that had coal – South Wales, Yorkshire, Scunthorpe, Teeside, Scotland and North Wales.  The Coal Board's main computer bureau was at Cannock in the West Midlands.  He was promoted to systems and technical support manager for the ICL central Government region, based in Euston.  ICL was bringing out its new range of 2900s and Government were an early user.  Most of the customers were unhappy with these computers as they had many technical problems. This was Sir Peter's first experience dealing with the public sector.
After about six months, at the height of the Cold War, Sir Peter was called in to rescue a "very very sick project" in defence.  ICL had sold a computer as the basis for a command and control application in Northwood, north London.  For three months Sir Peter was working 12 hours on, 12 hours off in a tag team with his deputy, seven days a week.  He was attempting to get the system ready to support a military exercise in July 1977, having already missed a March deadline.  The computer was intended to replace maps on the walls, with ships being moved around by WRENS for modern communications with modern graphics.  Sir Peter says it was a miracle that the system was ready in time.  He says he learned that not everything is absolute, some things are relative.  The system availability was 75 per cent, which Sir Peter considered to be terrible, but in the military, this was an acceptable level of performance compared to other problems they had in the exercise.
Sir Peter was appointed to run the Defence sales region, so for the first time he had to win business as well as support it.  He moved his young family from Sheffield to Buckinghamshire. He found selling to the Ministry of Defence and security services fascinating.  The relationship was quite fractured when he started as it was during the days of preferential procurement when the government had a policy that every computer over a certain size was bought from ICL.  This meant the people who Sir Peter was dealing with were often resentful as they did not like being told what to do and the computers were not always fit for purpose.
At the end of the seventies, ICL went bust and had to be saved by the government. Margaret Thatcher, Prime Minister, did not want to rescue it, but because government relied so heavily on ICL products, the country would have ground to a halt otherwise.  The government underwrote a bank bailout.  Christopher Laidlaw who had been deputy chairman of BP, became company chairman, Robb Wilmot from Texas Instruments was appointed managing director, and Robin Biggam became finance director.  At the time, Sir Peter was in middle management.
The new board made some big changes, one of which was to integrate software support with hardware maintenance.  Sir Peter was appointed regional director of customer service for the south west, based in Oxford.  Within a year, Sir Peter was moved to work for his boss from Defence sales, in corporate marketing, globally. This job involved a great deal of travel and was challenging; he was travelling all the time and hardly ever at home.  There was no work-life balance.
After two years he returned to the UK to run the whole of ICL's central government sector, which was the most profitable part of the business. Minicomputers were beginning to do tasks that had previously only been possible on mainframes. Sir Peter held this role for two or three years, as ICL was taken over by STC. A new division was created, blending the networking activities of ICL with those of STC.  Sir Peter was appointed director of Network Systems and gained a place on the ICL management board.
STC went through some troubles with some parts of the old business going bust.  The top management were removed and Sir Peter was exported out of ICL to run STC's telecoms business. Sir Peter was in charge of sales, commercial, engineering, and factories.  He describes STC's customer service as terrible, so that was his first focus.  He understood that customers create paydays. Their main customer was BT along with some of the new telecoms companies that had been started to challenge BT's monopoly.
GPT
In 1990 Sir Peter was headhunted and appointed to run another telecoms business.  GPT was created as a result of a merger between GEC and Plessey's telecoms. It was owned 60 per cent by GEC and 40 per cent by Siemens.  Sir Peter spent four years there sorting it out through restructuring and focusing on new growth.
GEC
In 1994 Sir Peter recalls that Lord Weinstock, CEO of GEC "rang me up, and told me to go into the defence business".  Sir Peter claimed to know nothing about defence, and was told that was his "number one qualification for the job".  He was now selling weapons systems, not computers and travelling a great deal.  There were activities in the U.K., Italy, Australia as well as the United States.  The business grew substantially threw mergers and acquisitions.  In 1999, the defence operation was sold to British Aerospace and Sir Peter went, with the business as one of two chief operating officers.  He had completed a review of non-defence procurement for government earlier that year and recommended the creation of a new organisation.  On the third time of asking, he agreed to run it.
Government Procurement
With his background in selling computers and defence equipment to government, Sir Peter believed he had a good understanding of how things worked.  Within a week in his new job, he discovered that the public sector was very different from the private sector.  Now he had two bosses; a civil servant and a minister.  His bosses could not communicate with him, as they had in the private sector because they had no experience of the problems he was dealing with.  Eventually Sir Peter figured out his Civil Service boss could help him on how to operate effectively in Whitehall.  He used his experience from serving customers in the private sector to approach individual government departments and treat them as the customer.
In 2003 he was called upon to write the Gershon Review – a review of public service efficiency, reporting directly to Gordon Brown and Tony Blair.  He was able to recommend some changes that would result in significant savings, some of which were then implemented.
NED Roles
Sir Peter has held non-executive directorships of a variety of companies, choosing those that were in a period of change, giving him the opportunity to make a difference; these include National Grid and Tate & Lyle.
Advice
Sir Peter believes that if you're running a business, it is vital to know the numbers.  He has always been driven by data and the need for knowing the detail to understand what was going wrong, and what needed to happen to change that.  Sometimes the people have to be changed to facilitate progress.
Sir Peter, visits schools to talk to teenage pupils about the importance of STEM subjects.  He shows them that those subjects facilitate a good career.
Recognition
Receiving his knighthood from Prince Charles is one of Sir Peter's favourite memories.  He has received a number of awards and accolades, including an honorary doctorate in technology and the Fellowship of the Royal Academy of Engineers.
Interview Data
Interviewed by: Kerri Mansfield on the 29th March 2017 at WCIT Hall
Transcribed by: Susan Hutton
Abstracted by: Annabel Davies
Register or login now to view a full transcript and access other associated audio and video files