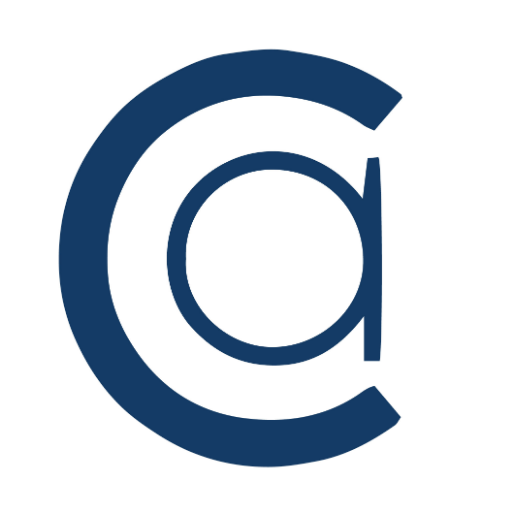 "The commoditisation of the staffing industry, and with it the lowering of standards in the hiring process, in my view is leading to risk of miss hire and no company wants to expose itself to risk, it's expensive and it's wrong."
"I believe there are very few things more important than getting the right people into your business and a good recruiter needs to understand the needs of the business, the needs of the candidate and their expectations and their abilities and match them both culturally, technically and professionally."
Early Life & Education
Susan Cuff was born in Altrincham in Cheshire in October,1954. Her father was a medical doctor and her mother was a housewife. Susan is the eldest of four children.
She went to boarding school in Yorkshire at the age of ten and then transferred to a boarding school in Penzance in Cornwall at fifteen to be nearer her family who had moved to Cornwall when her father took on a GP practice there.
Having gained her A-levels in English, French, German and Latin (S level), in 1972 Susan went to Queen Mary College, London University to study Law which she says was a massive mistake.
Early Career
Susan answered an advert in the Telegraph asking for bright young people, seventeen plus, with A levels, for telesales for Haymarket Publishing. She was successful and at the age of eighteen was hired on a salary of around £1,400 a year to sell advertising space.
However, after just a couple of weeks, Susan was 'spotted' by Josephine Hart to work at Graduate Girls, another part of Haymarket's business. The team was entirely female. Susan says: "Josephine put me under the management of the office manager, Fiona, who proceeded to teach me about the principles of recruitment which in those days were pretty basic, but it was a huge amount of fun.  The people we were meeting were largely what we used to call Sloane Rangers … who'd all graduated or hadn't – from Lucie Clayton and finishing schools – and were looking for nice part-time work at the V&A or perhaps in a gallery or something along those lines."
Graduate Girls had to open its doors to men when the Equal Opportunities Act was introduced in the seventies and it became Graduate Girls and Men.
Haymarket Publishing was owned by Michael Heseltine at the time that Susan worked there. She says: "He (Michael) used to come in on a Friday afternoon for the round-up of the week's sales meetings and go through how we'd all got on, how much money we'd made, how many placements we'd made, and he was terrifying but marvellous … and he would run a fairly formal sales meeting with Josephine as well as Fiona. He was massively inspirational, just to have him around.  Inspirational, flamboyant, somebody of whom to this day I have great fond memories."
She adds: "The training that Haymarket gave, at all levels, was always absolutely great, they really did concentrate on making sure that you could do your job well, they were a great employer, and I have great fond memories of that, it was a very good grounding in the basics of sales and customer management." (The late) Josephine Hart was a magnificent inspiration, a female role model before we understood the importance and the impact of that role.
Gestetner Duplicators
Having been successful and happy at Graduate Girls, Susan was head-hunted by the senior sales trainer at Gestetner Duplicators with an offer of a telesales supervisor role. Susan says: "It was a climb up a ladder, more money and I think, looking back, it was about ambition, it was a career step."
Susan's role saw her managing around 40 women from Scotland to Bristol, training them, she adds: "I was then training lots of people and I liked the idea of that, having been well-trained myself.  I was definitely an ambitious person and I wanted to climb the ladder, I wanted to earn more money, I'd bought our first house. I was married at nineteen, and I took on responsibility with great alacrity."
Computer People
In 1978, Susan moved into IT recruitment with a move to Computer People after she was introduced to (the late) Jim Kane who was the head of sales in London for Computer People, the then undisputed market leader in the field of IT recruitment.
Computer People started in 1973 to work in the new field of IT contracting; the company had been set up as Vinson Lamfield International (VLI), an amalgam of the surnames of the founders of the company – Tony Vickers, Tony Robinson, Anthony Lambie and Rupert Bayfield.
Susan was one of the very first female contract salespeople in London.  She adds: "Jim Kane trained me in detail about the process, the industry, the business, what is an IT contractor – I'd never heard of it – obviously, I knew about temps so it was the equivalent really of a temp but we never ever used that expression. And the world of IT – then called Data Processing – was entirely new to me."
Susan started in resourcing, finding candidates for the sales team which she describes as: "blokes who put their feet on the desks" and were earning a fortune. She was quickly moved by Jim into the sales team, she says: "I wanted to be out there selling, I didn't want to be in the back office, I wanted to be in the front office, and I wanted to compete with the men.  I could see that the men were idle and I thought I could beat them – and beat them I did."
Susan's first client visit was to Courage Breweries in Acton where she describes meeting the data processing manager "in a room full of computers the size of houses, ICL 1900s and whatever, in temperature-controlled conditions, and then my career started to take off."
Business was booming but there were also some challenges to overcome, including, educating employers about the  contracting model, learning about emerging technologies and finding people who could work in them, Susan says: "The challenges were how to get any quality into it.  It was a numbers game, you needed to get some quality into it. … We were then semi-regulated, there was an agency licensing act which no longer exists, but I remember proudly looking at our certificate, our licence on the wall of VLI House and that was like our professional licence.  It felt like a profession, which is not the case today."
 With no background in IT, Susan learned about technology by listening to contractors and clients. At the age of twenty-five, she was assigned the resourcing of the American business in New York which she ran for two years. The main client was Blue Cross Blue Shield, a medical insurance organisation.  She says: "I had a most extraordinary time, I met customers and contractors in America, and the way I learned what I needed to know was to listen to them. I was genuinely fascinated and genuinely amazed by what they were achieving using computers and how it translated into business.These were the days when IT was considered a Cost Centre, separate from the business, when IT directors were never on boards but generally reported to the FD. "Techies" were considered a somewhat strange breed who largely spoke a different language from the rest of the workforce."
 Susan's career continued to progress at Computer People, she stayed working on the American business for two years, then progressed to a London regional sales manager role covering London and the South, and then became a Director.
The company continued to innovate and introduced a graduate intake scheme in 1982. Susan says: "We were the first recruitment company to do a graduate intake scheme and it was really spearheaded by me, with massive support from Rupert and Anthony.  From that year on we hired some extraordinarily bright people in a very professional way." The scheme was so successful that it caught the imagination of ITV and Susan ended up talking about it on peak time TV. Susan adds: "It was really about raising standards because in those days- and it is still the case today -anybody could go into recruitment, no barriers to entry, it is not a truly professional sector.  The concept of the licence vanished and we, I particularly, we were all very keen to raise standards, stand out, be different, be better, be more professional." The company was the first IT recruitment company to float with an IPO in May 1987.
 Asked if there were any wrong decisions, Susan says: "No, I think Rupert and his colleagues, Rupert particularly, did a fantastic job with Computer People.  It was highly motivational, it was very people-focused, they cared a lot about their people, that's what made it work really.  In this business you must never forget, it's all about the people and you need people to be motivated, focused, well-trained, well-managed and rewarded.  It's hard, the hours were very, very long and great changes came in; suddenly there were the first personal computers and the company changed, it had to be made to embrace technology, it was huge."
The company adapted and innovated quickly, Susan says: "We embraced automation well, Anthony spearheaded that very well, he trained everybody well.  The communications in the company were extremely good. I'm a firm believer in that today.  I think poor communication can wreck an organisation and they always made sure that was good.  I, as a senior player in the company, always made sure that communication was excellent.  We trained our people in communications skills, presentation skills, professionalising the business was important. And always expanding our understanding of IT, its place in business, the accompanying forces like skills shortages, finding skilled resources from countries like India, Vietnam, Germany (when SAP hit the scene), Poland – creating new resourcing and cost models to match market demands and changes – all of these were imperatives which we had to anticipate and manage very fast. The UK landscape became extremely competitive very quickly and then the arrival of the big Indian outsourcers, Tata being the first, provided a new challenge. They offered volume resource at a very low cost and took the markets by storm. "
Simultaneously, Susan expanded the business with a new client; Aramco in Dahran, Saudi Arabia. She describes it as "a huge piece of business that became very profitable for the company and rewarding for me personally in financial terms.Aramco was hoovering up IT skills at the time and the UK was a good source, so that was interesting, a big learning curve, it had its rough moments, but made lots of money for everyone involved."
In 1994, the founders of Computer People wanted to realise their wealth and exited the business. The new CEO introduced a very different culture with which Susan did not agree or enjoy.  In 1996, Susan and two of her senior reports decided to leave and start their own company; Best International.  She says: "I lasted about two years in the new regime at CP but was desperately unhappy. The whole company was unhappy and when I left to start Best an awful lot of people resigned to come with me because I remained really passionate about the importance of people."
Best International
At Best International Susan was the CEO and Rupert Bayfield was the Executive Chairman. With the field burgeoning, Best set out to be highly professional, bringing their combined wealth of experience to create a unique organisation where people were at the centre. They continued with a graduate scheme, adopted an unusual minimalist monochrome approach to their branding which helped them stand out from other companies, and provided something fresh as Susan explains: "We'd already been in the business for twenty years, so we had good customers who respected us, customers who were keen to deal with us, we offered something fresh, highly professional, and that was our USP; it was really about our people."
"New technology was hitting the market at a very fast pace and again, the need to keep abreast of constant change and its business impact was an absolute priority. At the same time IT directors were being faced with a very wide range of choices about hiring resources; from "Big 4" consultancies, one-man recruitment shops, software vendors, off-shore resources, managed service providers – new modelsl emerged constantly. And IT was seen now as a vital part of the business, with a seat at the boardroom table and ever-increasing influence."
Best acquired smaller companies in Scotland, Bristol and Yorkshire to help it expand regionally in the UK. Under Rupert's insistence, Best also established an American business, based on his experience of developing Computer People in America.
Susan says: "I think that was an error in terms of our strategy at Best and it ultimately sunk the company really, we invested way too much money in it."
She continues: "In the first eighteen months to two years of Best's life it went really, really well and we grew to over a hundred million pounds in revenues within two years and we decided to take an aggressive stance to wealth creation and try and do an IPO in America. We were too young as a company to float in the UK, the rules were against us."  Susan and Rupert went out to the States on roadshows and were literally on the brink of the IPO on Nasdaq in October 1998 when world events precipitated by George Soros took over, the Russian rouble collapsed along with the European market and the IPO was halted.
Best tried to float in the UK in the early 2000s but again was foiled by world events, this time the dotcom bubble burst and its impact on markets was catastrophic. With investors wanting their money returned, Susan and the board had to sell Best in 2003. It was bought by Spring.
Susan says her proudest moment at Best was making the speech at the Christmas party in 2000 at the Natural History Museum. She says: "It was on the steps above the dinosaur in candlelight, making a speech about our success and how well everybody had done and thanking all my people for a phenomenal three and a half years in Best and that we really were the best.  We had a fantastic year; we'd made a couple of million pounds on the bottom line and I really thought it was going to fly. Sadly, I was wrong."
Mentors
Susan counts Michael Heseltine, Josephine Hart, Jim Kane and the CP founders among her mentors on her career journey. She adds: "Looking back I also met some customers and contractors who made me understand what IT meant to business, and how it was measured and how it should be measured and how it should be perceived and that was a learning curve for all of us, for my clients and certainly for me as a supplier." "I am proud to know some of those people still; I am currently doing business with a senior interim consultant whose first contract I signed in 1979 !"
USPs of a successful IT recruitment business
Susan is a passionate believer that personal contact and relationship building are central to the recruitment business and that they have been eroded to a great extent by automation.
At one point she banned her team from using job boards for a month and insisted that they spent time talking to people who might be interested in the roles they had open. She says that the scheme wasn't popular among the team but it was successful, she explains: "What I was trying to say was, 'don't let the rise of automation cut out the vital communication face to face and on the 'phone that will secure you candidates who are committed to you and therefore ultimately to your customer.'"
She adds: "The fact that the customer knows that you, the recruiter, are going to physically meet the candidate face to face and suss that person out properly, and align that person with the customer's culture and expectations, is a USP, I know it is."
In addition, Susan believes that a good recruitment business is based on building lasting relationships and not being a "fair-weather friend", only contacting people when they budget to recruit or when they're actively looking for a role. She also believes that recruiters need to understand what's topical, what's coming up, what is going to be required next in their business sectors, what is impacting business, what are the important and meaningful IT trends.
Follow up and feedback for candidates is also another USP for a recruitment company in a culture where many people don't expect to hear any feedback following an interview or CV submission, says Susan. She adds: "Getting feedback out of clients can sometimes be difficult but I'm not afraid at all of saying to clients 'I expect to get feedback. These people are professionals, they have invested time in coming to meet you for an interview and I want to know why you don't want to progress with them.'
Contractors and the Government's regulations
Susan says that the government's regulations on contractors and tax avoidance is making contracting look less appealing for individuals and will cause issues for many institutions, including many of government's own departments, who are using thousands of contractors to do vital work.  She says: "I've been to seminars on this whole subject and the government themselves, of course, is hugely reliant on freelancers, and has always been, so I think there's a lot to be done yet before that's all set in stone and applied consistently. The industry now needs to be delivery/outcome focused, working to statements of work and specific deliverables. It's logical but also a step change in the T&M model."
Achievements
"Weathering the storms.  In the big crash of 2008/2009 I was MD of a small company within a large group and that was a very difficult time, holding people together through – bluntly – panic and trying not to panic myself and then emerging from that and coming out on my own which, at the time, was an absolutely terrifying prospect.  The market was in smithereens, I was redundant, my whole company was redundant, and I didn't quite know what to do next. So I decided to get control of my own destiny and started on my own. I'm proud that I did that, I'm glad I did that, it's been very, very tough and it remains very tough but I'm proud that I've lived by the values I learnt very early in my career."
Asked if she would do anything differently and Susan says that she would have got her degree and probably would not have entered recruitment because it is so unprofessional. She says: "It's so disrespected.  It's routine to be at a professional network, for example, in the financial services marketplace and people ask what you do, and I routinely answer 'I'm a head-hunter' or 'I'm a recruiter' depending on what I think is going to fit the moment, and the look on their face is nearly always 'oh Lord'.  It's rarely met with respect – even when people want my advice about their careers; we are not regarded as professionals really.  I rail regularly against the fact that we are not respected for what we know and what we do and that causes me pain, so given the choice, I would not have gone into recruitment.  I wish that I had done something more academic, but I didn't. I've made the best of what I possibly could have done and it's far from over."
Advice
Susan's advice for someone considering a career in IT today is: "make sure that you have a basket of skills including interpersonal skills on which you can draw.  Keep abreast of change, keep learning, keep learning, keep learning, don't forget that what you're doing is part of a bigger picture, it's part of a business, understand the benefits and the purpose of what you do and its place in the broader business picture.  Make sure you always have a mentor or mentors within business as well as personally.  I think there's nothing as powerful as a mentor that has your back and on whom you can draw for advice and whose opinion is of value to you."
WCIT
Susan says: "One of the reasons that I joined the Worshipful Company was that I wanted to learn and engage with people who cared about the practices in the City and in IT and the good practices around things like apprenticeships, training, learning, good management, transparency, ethics and values.  I remain very, very impassioned by those things."
Women in IT
In the early eighties, Susan was drafted on to the committee of the Women in IT group, which at that time was headed up by Jean Irvine,  IT Director at the Post Office. The group promoted women in IT, looked at why women didn't enter IT, what were the barriers, what were the reasons.
Susan says: "Today seventeen per cent of people in IT are women; back then our research showed about eleven per cent were women. We tried to challenge the preconceptions around, for example, women not being attracted to engineering/ maths/ computer science degree courses. A refreshing – but rare – example was when we did some work for IBM Global Services who wanted to bring more graduates into IT, and they very far-sightedly approached us for some graduates in the mid to late eighties not with IT or computer science degrees. They wanted people with either classics or music degrees because they felt that (a) there was going to be a different candidate pool and, of course, they were right, but also (b) because they felt that people who were musically or classically inclined had the right sort of brain and the different brand of  logic that applies in those subjects. It was a very successful campaign: it attracted more women than we had ever done before because we were not asking for computer science or engineering graduates.
Today in 2019 the world of IT has come a long way from the 1970s. The personal computer, the internet and portable 'smart' devices – among a host of other innovations – have changed all our lives beyond recognition. Working patterns and practices have shifted in generally favourable directions and more and more women are working in traditionally male-dominated domains. To quote the 500BC Greek philosopher, Heraclitus, "Change is the only constant". And I will drink to that !
Interview Data
Interviewed by: Ian Symonds on the 27th June 2019 at the WCIT Hall
Transcribed by: Donna Coulon
Abstracted by: Lynda Feeley
Register or login now to view a full transcript and access other associated audio and video files