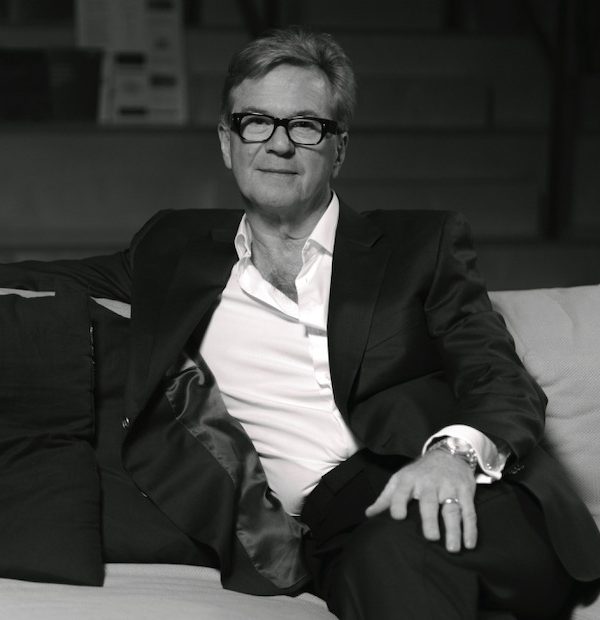 Dr Steve Garnett is the son of a Liverpool docker and a cleaner. A maths teacher inspired a love of maths and started a career out of Liverpool. He earned his doctorate in theoretical physics and decided to become a programmer.
He worked at Logica, then contributed though technical and then executive posts to the growth of Oracle, Siebel and Salesforce.com, helping each to become the success they were. He is now an advocate of software as a service: software in the cloud rented by users which puts the customer back in charge.
Early Life
Doctor Steve Garnett was born in Liverpool in December 1957. He is the youngest of four children and has three older sisters. His father, who worked as a docker, died when Steve was eight years old. His mother, who worked as a cleaner, raised the family alone. His three sisters finished education at 16 to get jobs and to boost the family's finances.
Education
Steve went to a Catholic primary school before passing his 11 Plus and moving to John Hamilton High School. Steve says: "As I grew up it was tough, we didn't have much money. I passed the 11 Plus thankfully and went to a school in Everton Valley. The expectation was that you got to 16, you stayed out of trouble with the police, and you got a job and that was deemed a success; it didn't matter what job, just get a job. That's what every kid in the street did and I just got a very, very lucky break."

His lucky break came in the form of his maths teacher, Mike Howarth, who recognised his talent and suggested that he could go to university. By this time, Steve had gained 12 O-levels and was fascinated by science. Steve continues: "Mike Howarth, this maths teacher, persuaded my poor old mum to sacrifice 2 years of rent to allow me to stay on in the sixth form and do maths A-levels."

Steve says what fascinated him about science was the idea of 'getting to the truth'. He adds: "You could take some complexity and work through something systematically and come out with an answer, which I thought was amazing. … Newton's laws of motion and the basic maths just inspired me, it got my attention, I found it fascinating."

With A-levels in maths, further maths and physics, Steve gained a government grant to study maths at Cardiff University. He adds: "I would never have gone to university if it was the current climate because I couldn't have afforded to borrow the money.  I got lucky, I was in the right place at the right time."

Steve says he chose Cardiff because as a Welsh university it did not require him to have O- level English which he had failed three times. He adds: "It was also a degree of mathematics and its applications and I was intrigued by applying maths to real-life problems as opposed to just doing maths for the pure sake of it."

Steve's first lecture was on computing on ALGOL W given by Dr Horner. Steve had never seen a computer prior to that time. He says: "I did not understand a single word the lecturer talked about.  One, I'd been used to the teachers feeding you and this guy just walked up, started throwing all sorts of stuff up on the board, block-structured languages and semicolons etc ….   I thought, oh my God, my earlier perception of Bamber Gascoigne on University Challenge, was right; university is full of super-bright people. I didn't understand anything this guy was talking about and people were clearly understanding and asking questions.  I remember thinking during those first 2 hours 'what have I done, I'm in the wrong place, I'm going to have to go home and tell my poor old mum I can't hack it' and I was really petrified."

Steve did eventually settle in, especially after his first few maths lecturers. He went on to gain a 2:1 honours degree, explaining: "I got a first in maths but I did less well in my computing side so I got a 2:1 overall. It was computing that let me down, even though that was going to turn out to be my future career."
First Computer
Steve's first computer used punch cards, he says: "It was probably an ICL machine of some shape or form. The programming language was Fortran. You'd punch your cards, put a big rubber band around them, and it was almost a status symbol to see who had the biggest deck of cards because it meant that their programmes were very complicated. You would submit them into your little cubbyhole and someone would load them into the hopper, and you'd come back in a few hours' time or a day later and you would get your print-out. If the print-out was thick you knew you'd had a loop in there that had been printed and printed and printed and somebody had stopped it, and if it was really thin, you knew it hadn't compiled and you'd had a mistake."

Steve's final year project was looking at water extraction for the Water Research Centre calculating the parameters of a well by using historic data, mathematical models and flow models.  He adds: "I started to become a bit of a whizz on Fortran, or I thought I was anyway."

In 1980, Steve, having secured a Science Research Grant, went on to study for a PhD in nuclear engineering at Manchester University. He had been inspired by Dr Horner, the very first lecturer he saw at Cardiff. He says: "I thought wouldn't it be cool to get a PhD and become a Dr Garnett. … I saw an advert in the New Scientist for Manchester University for maths graduates who wanted to go into nuclear engineering and nuclear physics." Steve through that nuclear engineering could be his future career.

Steve's PhD found him looking at the theoretical aspect of nuclear explosions, he explains: "I was looking at the thermodynamics of what would happen if a nuclear power core overheated and melted; could that cause a thermal explosion? I was doing a lot of thermodynamics, differential equations, all that sort of stuff.  The exciting part was that I needed to use computers to solve the equations because you had to solve the equations numerically and graph out the output. I was using mainframes."
Logica
In 1983, Steve set out to find a job having realised that the nuclear industry wasn't for him. He says: "I looked around at the time to see how could I apply whatever skills I had. I looked around at the computing press and saw adverts for 'we're hiring graduates, master's graduates, PhD graduates, can you write Fortran or COBOL, do you have a degree in a STEM subject, if so, apply to us. Great salaries, great career, we'll look after you.'  That's what I needed and that's what I wanted. I applied to Logica and Scicon. Logica offered me a job with a salary of £9,500 and Scicon offered me £9,400 so I took the job at Logica. I came down to London for the first time and started work at 64 Newman Street, just off Oxford Street in London."

Steve loved working at Logica which had been started by Philip Hughes. Steve adds: "They employed very good people. I remember being impressed with the quality of people around me."  Steve was selected to work on a project at AWRE, the Atomic Weapons Research Establishment in Aldermaston on VAX-11/780 DCL, tech command language. Steve says: "I wrote a stores system with 2 other people. It went live and it was a massive success. Logica made good money out of it and I worked on this project for 18 months."
Oracle Corporation
One of Steve's Logica colleagues left to join a start-up called Oracle and invited Steve to join him. Steve says: "He left and about 3 or 4 months later he asked 'We've got a headcount for 1 person, you'd be great here, do you want to come over?'  And I said, 'Not really, I'm just getting established at Logica after 18 months, I've delivered this successful stores system.  The last thing I need is to go to a start-up.'  He said, 'No, just come over and meet these people,' which I did. That started the next chapter of my life. I ended up leaving Logica and joining this company that I'd never heard of called Oracle Corporation."

Oracle was headed up by Geoff Squire who had been hired by Larry Ellison to start Oracle in the UK. Steve adds: "Geoff is one of my heroes in life.  He's one of those lovely, lovely people, very talented, again, he comes from a very humble background. I was super-impressed with Geoff." Steve's interview took place in a pub, he adds: "I met Geoff Squire, Ian Thacker, Chris Ellis and Mike Evans, who was also a tremendous influence, and I thought these guys are at the top of their game, these are exceptional people. They're not only exceptional in their talent but they're having fun.  They're enthused, they're excited by the opportunity, and you could feel it, you could sense it.  I said I wanted to be part of it and they hired me." Steve was employee number twenty-five on the payroll and stayed with Oracle for twelve years.

He says of Larry Ellison: "In those days, he was very inspirational.  I was in awe of him. You've got this guy who at the time would have been in his 30s I guess, who was already on the front page of Forbes as one of the early billionaires with Gates etc.  I'd never come across anybody who had lost 100 million in a day and made 100 million in a day.  He was very smart, didn't suffer fools, spoke his mind and was very well-read. He really knew his software, was a great salesman, and was very charismatic."

 Oracle, with an aggressive market approach, went on to overtake its main competitor, Ingres, who some believe had better technology. Steve says: "I think for a while Ingres did have better technology, but, without sounding arrogant, I think what Larry and Oracle did was have better people. I think they were driven harder than Ingres. I've never worked at Ingres so I didn't know but certainly Ingres was a very fine competitor. When we came up against Ingres we knew we had to be on our game." Ingres' weakness was their programming language called QUEL. Larry decided that Oracle would adopt the SQL language developed by IBM which went on to become the standard.

 Steve, having joined the company in technical support, asked Geoff if he could move across to sales. He explains: "I'd been going out with the sales guys. After they gave an initial presentation the customer would start firing a whole ton of questions about the performance, integration, data management and security and on and on and I spent my time answering 90% of the questions while the sales guy gets paid 4 times what I got paid. So I said I'd like to have a go. I remember Geoff saying to me, "No, you're not going to do that, you're better than that, I'm going to give you a sales team."  I'd never run sales, I'd never been in sales, I'd been going out with the salespeople and I think I knew when a customer was likely to buy or not buy. I guess I got that break with Geoff because I pushed myself out of my comfort zone. So I moved into sales, I started to run sales teams, I ran the South East, the UK and Ireland and then moved up onto the European Management Team as well."

Steve says his style of management is to be fair and to mentor people. He adds: "I like to think I go out with them and share the problem. … You can be the player/coach but make sure you're doing the hard tasks yourself.  Be fair, be open.  If you want trust, show trust but drive the team hard, fast and demand quality.  Speed is a competitive advantage."

He says his biggest management mistakes were related to hiring under pressure when timescales are tight, adding: "My biggest mistakes have been hiring and taking somebody when I knew it wasn't quite right, but I felt they'd be good enough.  But your gut and all your senses are saying this person is probably not right."
Siebel
In 1997 Steve left Oracle to join the start-up Siebel. He says: "At Oracle I'd worked in technical support, sales, sales management, I'd run the alliances business, so, I felt I had explored enough of the business to have overall responsibility.  Geoff Squire was a hero of mine. Geoff had run the business and moved on; I wanted to be the next Geoff Squire." Unfortunately, Steve was not selected for the role so he decided to follow his inner goal. He explains: "I felt I had the ability to run a software business."

Steve joined Siebel Systems which had been established by ex-Oracle employees Tom Siebel and Craig Ramsey. The Siebel Systems goal was to build an application business for sales, service, and marketing. Steve says: "Tom had built something similar inside of Oracle as an internal sort of skunkworks. Tom had gone to Larry Ellison to suggest Oracle take these applications to market, however Larry declined and wanted to stay focussed on Database technology, so Tom left Oracle to peruse the opportunity himself, forming Siebel Systems."

The company had customers in the US and wanted to break into Europe. Steve was appointed Vice President and General Manager of EMEA (Europe, Middle East and Africa). He stayed with the company for five years. The company was successful reaching a 60 billion market cap and hiring 8.000 people.
Salesforce
After leaving Siebel Steve moved to Salesforce.  Salesforce was started by Marc Benioff who also worked at Siebel. Originally the plan had been to work as a division of Siebel with Marc as CEO under the chairmanship of Tom Siebel. However, Tom Siebel changed his mind and wanted it integrated fully into Siebel and Marc elected to go it alone.  That proved to be a massive mistake by Tom Siebel as Salesforce has gone on to surpass everything Siebel Systems achieved and in doing so has overtaken Oracle and SAP to become the world's largest Applications company.

Steve says: "Salesforce has been the professional experience of my lifetime.  Oracle was good, Siebel was an amazing experience but Salesforce has just been incredible. We started it with a handful of people, it's now a $200 billion company and still growing the revenue line at 20%. It also recently replaced Exon on the Dow Jones, just an amazing success story.

The company gives 1% of the profit, 1% of the product and 1% of everybody's time to a charitable cause. Steve says that when he was running Europe just before he left this meant that 85% of staff took 6 days to help people who were less fortunate than themselves. Salesforce now run 40,000 charities for free.  Steve adds: "I'm super-proud of that, not only 40,000 charities but millions of hours of volunteering and tens of millions of grants and it continues. It's influenced so many other companies to do the same thing.  It's a tremendous example of Corporate Social Responsibility and I believe is creating a new model of capitalism. You can do well as a business and do good at the same time."

On Salesforce's tremendous success, Steve says: "I think they were the leader in what I would call democratising software. If you're a small business, you don't buy SAP, you do not buy Oracle, you don't buy Siebel.  It's too complicated, it's too big, you can't afford that as a little business.  Little or medium-sized businesses were always forced in to shop in a different environment.  Salesforce democratised software in a sense, so that small guys could suddenly use the same software as the big guys. It put customer success at the forefront of the business model. With Salesforce you take the revenue as you deliver the service; pay-as-you-go. To put it simply you rent the software so Salesforce are rewarded as you use the software.  What it means, more importantly, is that if you did not like that software it was relatively easy, not simple, but relatively easy to switch it off.  … Salesforce put customer success at the heart of the business model."

 Steve adds that he has become an advocate of software as a service because 'it puts the cards back in the customer's hands.' He adds: "The software industry got away with murder for years really. You could almost toss the software over the wall once the customer started to use it and integrated it into their infrastructure, it's very, very difficult to take that out. On Day 1, Salesforce had a customer success division because we recognised that if the customers were leaving us; we didn't have a business."
Advice
Asked whether young people should adopt a customer success model if they're thinking of setting up as a start-up or entrepreneur or as they enter the profession, Steve says: "You've got to find something that is compelling.  Since Apple introduced the iPhone in 2007 every kid now knows how powerful an application can be, so what about applying some of those applications to business problems or to processes that are inherently inefficient.  It generates a whole bunch of ideas.  However, first of all, it's got to be compelling. I see so many ideas which are interesting, but why does the customer need to have it and why do they need to have it now is the question you have to ask. Then, how do you make sure your customers don't churn, how do you keep it sticky?  How do you make it whereby they don't want to leave you, that they want to keep paying their subscription, they keep wanting to engage with you?  How do you put customer success at the heart of your company values?  You need that customer success at the heart of your company values."
Y2K
Asked if Y2K was a real issue or an opportunity for consultants to make money, Steve replies: "It wasn't a huge con in my opinion. I think most software programmers just didn't know what the hell they had written 20 years ago and if they had coded the date rollover correctly."
Interview Data
Interviewed by Richard Sharpe
Transcribed by T P Transcription Services Ltd
Abstracted by Lynda Feeley
Register or login now to view a full transcript and access other associated audio and video files