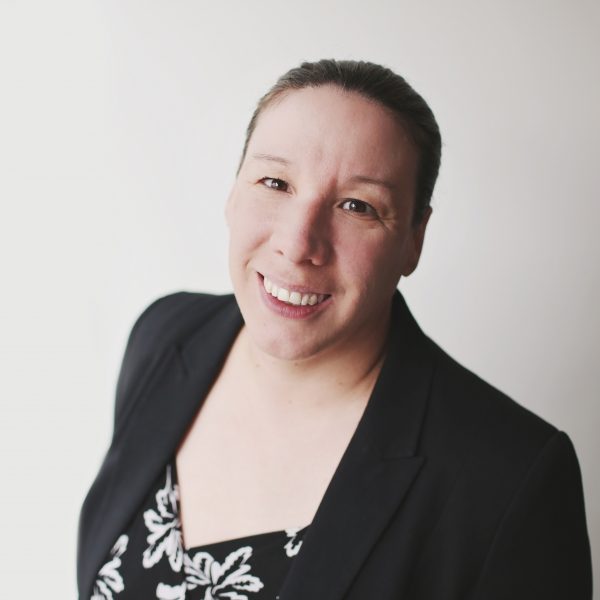 I have been recognised in 2019 in the Data IQ 100 list of leading people working in data in the UK.
I regularly helped to advise Gov and businesses on the opportunities and potential of technologies like big data, data analytics and AI and how we in the UK can realise the economic and social opportunities of these technologies. I am helping to lead the digital ethics debate and discussion happening in the UK bringing together industries, academia, politicians, policy makers and civil society to really understand the ethical issues and challenges that the evolving AI world that we all live and work in could have.
I am also, when I'm not working in tech, a bit of a swimmer and swam the English Channel in 2016.
Early Life
Sue Daley was born in Huddersfield in 1976 and has a brother.  Her father worked in public relations for local government, firstly for Kirklees and later in Bedfordshire. Her mother stayed at home while the children were young and then retrained for a career in finance and banking.  Her can-do attitude has been a strong influence on Sue, who sees herself as a very positive person.
The family had a BBC Micro at home, a Christmas present for Sue and her brother while they were still at primary school, the first in their village.  Later, when the school got one, they were the only ones who could work it and became informal IT support.   They used it for gaming and a bit of simplified programming. At middle school Sue joined the Computer Club and still has her level 1 certificate: her love of computing and technology started early on.
Education
When the family moved to Bedfordshire, Sue attended a girls' school for GCSEs and felt she benefited from the calmer, more focused environment.  Classes were mixed for A Levels, though.   She took history, English and music, and technology took a back seat to her artistic interests, though she remembers using computers in music composition.  She also played piano and sang.
Sue was the first member of her family to go to university and did a BA in History and American Studies at York St John University, affiliated to the University of Leeds, and a master's degree in International Relations at Birmingham.    She then spent a term in the US at Union College, Upstate New York, an affiliate college.  She felt it was a brilliant school with excellent teaching, inspiring her love of American politics.  This was also where she started using email and internet; there was a big computer presence on campus.
Early Career
After her BA and Master's, Sue started working London in 2000, doing parliamentary monitoring at GJW, a political consultancy.  Her job was to follow Hansard and know what was happening in the House and help clients with their campaigns.  Issues included healthcare, social care, defence and even passports for pets.   When an e-business team was created, she joined that and topics moved to 3G, telecoms, e-commerce, data issues and future regulation.  She stayed with GJW when they were taken over by Weber Shandwick, which transformed the operation.
Reflections on Technology
Early on in her career Sue saw the potential for digital technology to transform internal business processes, improve efficiency and reduce costs and revolutionise external interactions like advertising through to delivery and transactions.  She also saw a really positive role for e-commerce in broadening supply chains and opening up markets to smaller players and feels that technology has delivered on many of its promises and is continuing to do so – cloud computing being just one example of new ways to improve business efficiency.   She thinks though that many businesses could do more to exploit the benefits of technology and that not having the right infrastructure could hold them back.
Sue thinks the public sector has a very clear vision for digital transformation and understand both the huge opportunities and challenges of digitisation at central and local government levels.  She is impressed by the scale and ambition of projects in departments like HMRC and by DWPs commitment to excellence in data science.  In healthcare, where projects have not always been successful, it is important to learn from mistakes and have clear priorities.  The huge opportunities to improve healthcare through better data sharing can be achieved but issues like interoperability, trust and confidence can only be solved by everyone working together, not just industry or government alone.
Sue is candid about the issue of data ownership, which she thinks is the wrong term, because data cannot be owned like an umbrella or bicycle.  She thinks that the conversation should really be about the rights and controls that an individual has over the data that relates to them and about regulatory frameworks for those controls, into which protection and privacy fit.   She sees GDPR (General Data Protection Regulation) as a positive step in empowering individuals to make decisions about their data.  The right to be forgotten is really an extension to the existing right to data deletion, and there will continue to be ethical arguments between legal rights and social responsibilities.
CBI
After two years learning her trade in the consultancy business, Sue moved to CBI where she helped to run their new e-business council, trying to establish what digital technology meant in practical and market terms to normal businesses, and providing a conduit to government.  Always very hands-on, Sue enjoyed talking to different stakeholders and relished her translator role – interpreting technology and then explaining its practical implications to policy makers or traditional businesses.  On reflection, she accepts that her willingness to engage with people and bring different groups together have helped her succeed. They may also have contributed to her position among the top 100 most influential people on data and analytics, despite not having a degree in computer science.
Symantec
In 2007 Sue moved into the corporate world, taking on the role of Government Relations Manager, UK and Ireland for Symantec UK.  The job was new in the UK, so she had to create an engagement strategy from scratch, communicating Symantec's messaging and thought leadership on the evolving environment of online threats and the actions needed to address them, to government and business.  It was a great learning opportunity to understand how companies should be preparing for cybercrime and Symantec's approach was leading-edge: they took, and still take, a holistic, long term view that preparation was not just about technology but about skills and about policies and procedures.  They still publish annual reports about evolving threats.  Sue accepts that there is still widespread ignorance about cyberthreats, that we will always struggle to keep up and that we will never be 100% cybersecure. So we must review constantly and revise policy accordingly to ensure it is fit for purpose.
More Reflections on Technology
Asked about the balance between new, libertarian businesses delivering social media and the role of regulation, Sue consider that we are still learning about the impacts of these technologies, and the Government's recent paper on online harms raises several issues.  However, regulators need to have very clear objectives and ensure that regulation is proportional, and risk based. In some cases, education is a better solution than regulation.  Legislation relating to the online world must also be consistent with that applied offline.  Conversations about rights, responsibilities and regulation must be ongoing, and the debate as to whether large social media providers are platforms or publishers needs to reoccur regularly to accommodate the fact that these businesses and the services they offer are constantly changing.  She views it as a complex conversation where the answers are not clear cut.
Asked about being a woman in a male dominated industry, Sue is candid: early on it helped a bit because people recognised her and she is delighted to see more women in technology now, but although she speaks regularly about women in tech she thinks that this is only part of a wider diversity issue.  She is concerned that if the sector is not representative of society then technologies being developed may have unforeseen impacts.  Fundamentally, though, she doesn't consider herself a woman in tech, just someone who has a job to do who happens to be a woman.
Sue left Symantec in 2012 to travel on what she calls her "adult gap year".  Travelling around New Zealand with young adults and seeing how people lived in Peru gave her a much broader view of other people's perceptions and was an important reminder that there is a wider world out there, beyond the technology sector.
Virgin Active
After six months of travel, Sue returned to the UK and started work with Virgin Active as a personal trainer, becoming their first female PT in Milton Keynes, where she lived.  Although there was a business element, with sales targets, the work was very people-oriented, because she was helping individuals achieve their personal goals.  She became one of the gym's highest selling PTs, and she thoroughly enjoyed it.   However, after about 18 months she felt the need for something more intellectually stimulating, so she joined techUK to manage the Cloud and Big Data programme.
Swimming the English Channel
When she arrived at techUK, Sue was training for a solo Channel swim.  It was very hard work, and on the day itself, with support from colleagues and friends, she completed the crossing in 23 hours and 26 minutes of continuous swimming, longer than average thanks to some wayward currents on route.  She views the challenge as 20% physical and 80% mental and attributes her success to her determination.  It is busy, polluted water where swimmers depend on a pilot boat, they can be fed but must not touch the boat and must clear the water to complete the crossing. They are GPS-tracked so friends and family can follow progress.  She had a tremendous moment of elation on completing it, but struggled to sleep for the next few nights, perhaps due to residual adrenaline.
techUK
Sue joined techUK in 2015 and was almost immediately tasked with preparing Select Committee submissions on big data, explaining the potential benefits, that the UK was in a good position, and identifying challenges like trust and confidence, data protection and digital skills.  She also emphasised the importance of getting the foundations right to allow companies to realise the business potential of big data and to help governments recognise and realise the opportunities for better policy making and service delivery.
Sue initiated the first digital ethics summit in the UK and sees her role at techUK as being the convenor, bringing academia, government, industry and civil society together to develop definitions and consider how to build trust and confidence around new technologies, to examine legal infrastructure and whether it fits the way these tools and services are being used by society, and ensure that it evolves with technology. This conversation is not restricted to AI, it needs to include internet of things, blockchain and biometrics too.
Reflections on Big Data
Now, four years later, Sue thinks that organisations are much more aware of the potential of big data, they employ chief data officers and have data strategies, data is at the heart of Government's digital transformation and an AI sector deal features in the industrial strategy.  GDPR provides an updated legal framework and together with NIS encourages best practice.  Skills shortages are still very challenging, however, and the digital skills gap is growing.  In terms of impact on jobs from AI, Sue takes the view that the only thing that is certain is that the nature of many jobs will change. The challenge is then ensuring that people have the right skills and training for those new types of job.
Reflections on AI
Asked whether AI is just a few algorithms, Sue views it as a combination of software and robotics, and it is this combination that can mimic brain processes, learn and make intelligent determinations.  Ground-breaking work is already happening in healthcare and deep learning will allow increasingly intelligent AI to emerge.  She observes that AI has been around for a long time, and was first used in the 1950s, but it was only recently that the required computing power has become available.
BREXIT
Sue spent two weeks after the Referendum talking to companies and understanding their reactions.  She identified three main challenges: access to talent, finding funding for innovation and enabling the free flow of data across borders.  Gaining an adequacy agreement will be critical, and she is relieved that government has recognised this.
Reflections
Sue believes that one should always trust one's instincts and one of her bigger mistakes was to take advice at face value, against her better judgement. She is also surprised, when looking back, at how much change she has witnessed in the industry, both in terms of technology but also in terms of how many people she admired and worked with who have retired or are no longer with us.
Interview Data
Interviewed by: Richard Sharpe on the 16th May 2019 at the offices of TechUK
Transcribed by: Susan Hutton
Abstracted by: Emma Fryer
Register or login now to view a full transcript and access other associated audio and video files